Clonezilla Live Doc
Save disk image : Save 1st disk (sda) as an image on 2nd disk (sdb) (Step by step)
Boot the machine via Clonezilla live
In this example, the machine has 2 disks, 1st disk's name is sda (device name in GNU/Linux), 2nd disk's device name is sdb. The size of disk sda is 20 GB with Debian Bookworm (version 12) installed. There are 4 partitons (sda1, sda2, sda3 and sda4) with file systems on disk sda as shown in the following: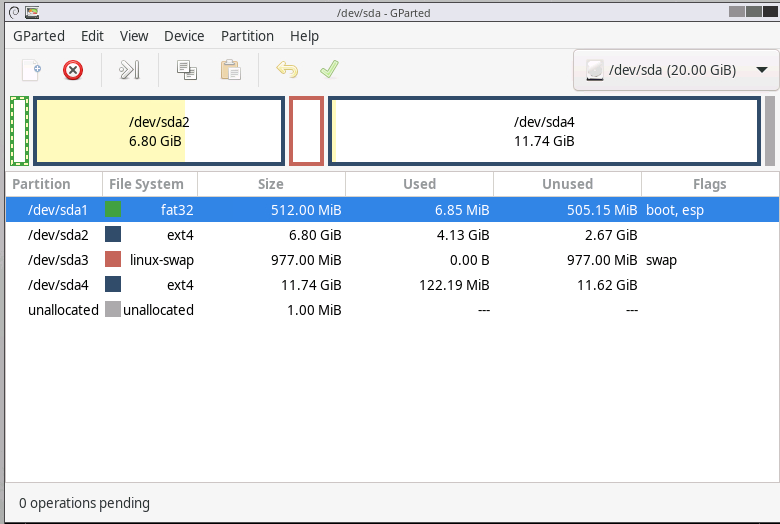 Before taking an image of your system, you have to make sure the running OS is completely shut down. Not in hibernation mode or fastboot mode. As for how to disable fastboot in MS Windows, you can refer to this.
Once you have the bootable Clonezilla Live CD/DVD or USB flash drive, you can boot the machine you want to clone via Clonezilla live. Remember to use the Clonezilla live CD or USB flash drive to boot the machine. For example, if you have Clonezilla Live in USB flash drive, you have to boot it via USB device (Ex. USB-HDD or USB-ZIP). If necessary, you can set the first boot priority in the BIOS as USB-HDD or USB-ZIP so that it can boot Clonezilla Live from your USB flash drive.
Here we take CD as an example, and this machine will boot in uEFI mode. You can either set CD as first boot priority in machine's BIOS like this:



Or by pressing a hotkey (e.g., Esc, F8, F9 or maybe F12) when you boot the machine, you will see the boot menu of BIOS like this:



Check your motherboard manual for more details about how to boot your machine via CD.